TradingLite Next News
After 3 months of development, the longest we've been at work behind the scenes in secret.
We can finally reveal some details of our upcoming next phase: TradingLite Next.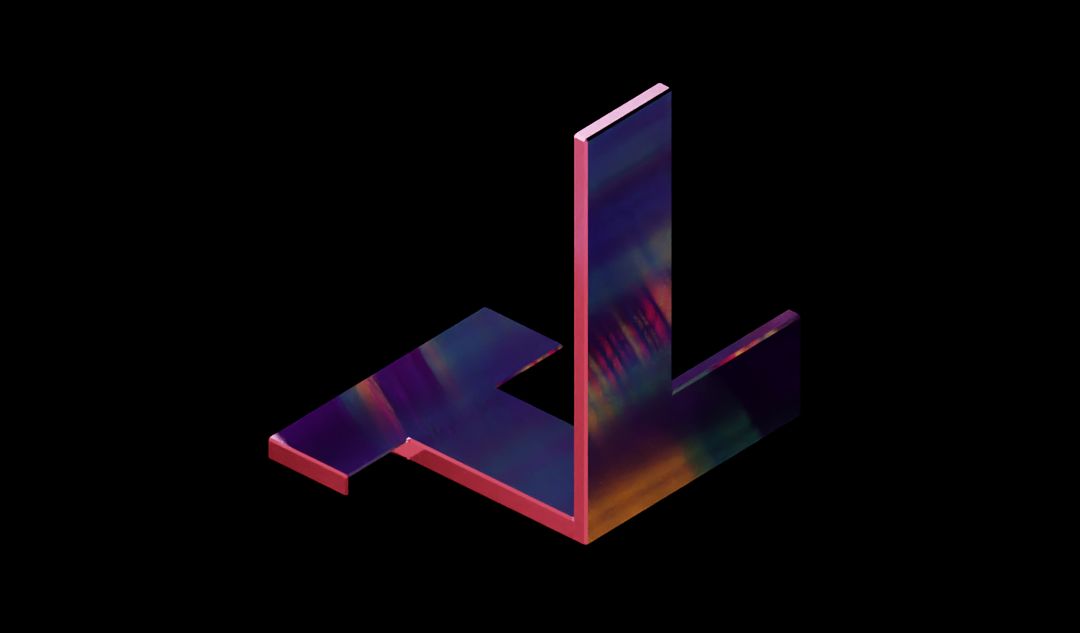 We've had big updates before, but nothing of this scale. We strive to provide a high-quality product and experience, but sometimes when you've built something in the beginning, it evolves and changes organically in a way that it becomes harder to maintain and improve upon. This is also the reason why we've been in Early Access for so long, our vision was still being shaped by our users and supporters.
TradingLite started off as a simple private heatmap app, with a very small scope. Do one thing and do it well was our ideology, and heatmap was at the core of all of this.
As our userbase grew so did the feature requests, and as our product grew, so did our vision.
Little by little, we were no longer simply providing heatmaps, TradingLite now offers custom scripting with LitScript, various indicators, advanced drawing tools and many other things. We've also had our own backlog of new ideas and concepts we've wanted to incorporate into TradingLite, things that weren't available anywhere else.
2020 was the year of self-discovery for TradingLite

Despite being just two people, we tackled those features and included them into TradingLite one by one with a lot of success.

However, not everything was sunshine and rainbows. With the forever growing list of requests, we knew we couldn't just keep on gluing new features together, we had to rethink everything from scratch. This is the moment we decided to sit back and decide on the future of TradingLite.
We've rebuilt TradingLite from scratch

With a big thanks and love to our supporters, we've had the opportunity to rethink every major part of TradingLite.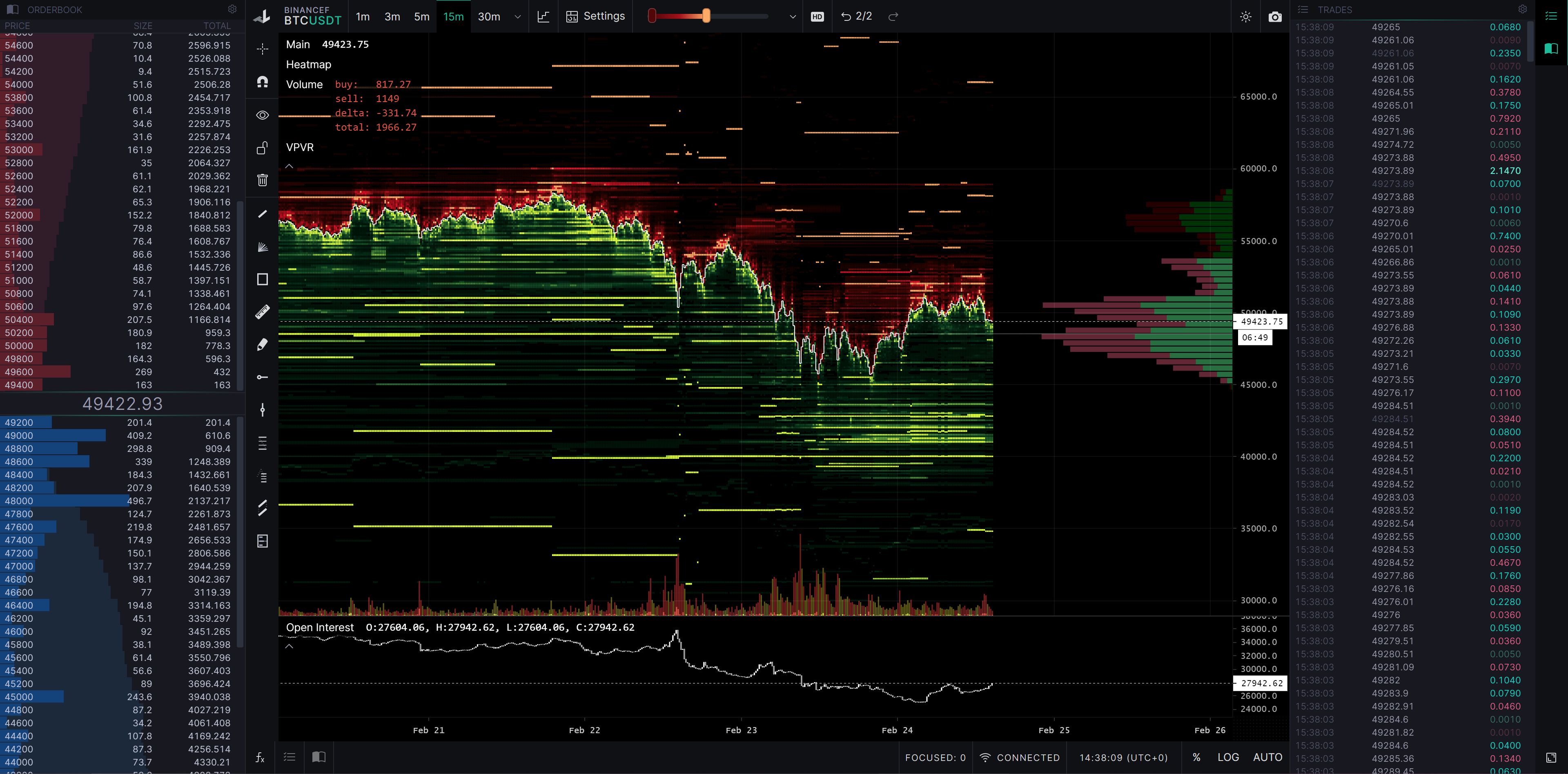 First public reveal of the next version of our platform.
We've created a very resilient API, it is much more stable and optimized than our current API. We've done this with the aim that we could provide our API as a separate service from our platform. The few times where our current API experienced a brief issue, our new API infrastructure remained stable and consistent.
We've explored scripting and its security, we wanted to provide a way for people who write LitScript indicators to share them in the most secure way possible. After all, you wouldn't want other people peeking into your secret indicator formula. This part may not be ready by the time we launch our next version, but we've prepared everything on our end to make it happen.
We've rebuilt the chart as a standalone product, re-visiting some flaws and missing features from the current chart. With an even bigger emphasis on performance, stability and flexibility.
We've re-created our main platform from scratch, in order to provide the best user experience yet. There's a lot of new things we've added, like the ability to have multiple charts on same screen, multiple data sources inside a single script and other new features we can't wait to show you.
TradingLite Next will also be the end of "Early Access", and the beginning of "Beta". This new start also means changes to our current plans.
In the meantime, what are we doing?

Recently we had a few minor stability issues with our old API, requiring manual restarts and maintenance. As the price of crypto kept going up, our HD heatmap for some pairs has also currently become a little bit too detailed, rendering it hard to use. These issues have been solved in our upcoming infrastructure upgrade.
Accelerating TradingLite
In our last update we've explored ways we could improve the latency for countries located outside of Europe. While this has proven to do a good enough of a job for people who've experienced issues in the past, we couldn't help but to think that this improvement wasn't up to our standards. The fluidity and performance of TradingLite matters less when you have to wait more than 10 seconds to load the website. After some research and tests, we found a way to accelerate TradingLite worldwide, in a way that loading the app would feel like almost instant no matter where you are.
In the coming weeks we'll be preparing things in order to apply this acceleration.
New Official Knowledge Base
One of the biggest things we currently lack is proper documentation, tutorials and things like that. Surely you can find most of this content by searching the web, but there isn't a single place where you can access all of them easily.
We've built a whole system for our future knowledge base and we're currently slowly filling it up with various helpful information about our product.
We'll post more about this later in the week.
Plan changes

Back when our platform started, this is what TradingLite looked like:
What you see there is literally all the features and options we had in the beginning.
Clearly our app no longer looks that simple as what's on that screenshot, and in order to more easily expand and add additional data (new exchanges and pairs) we need to adjust our pricing accordingly. We'll be introducing plan changes in around a month.
When will the Next version be ready?

We're very close to release, all we can say is that we'll already start our internal tests this month. We're aiming to get everything ready by the end of March.
New pairs added
Binance Futures
1INCHUSDT, AKROUSDT, ALPHAUSDT, ANKRUSDT, AVAXUSDT, AXSUSDT, BALUSDT, 
BELUSDT, BLZUSDT, BTSUSDT, BZRXUSDT, CHZUSDT, CTKUSDT, CVCUSDT, 
DODOUSDT, ENJUSDT, FTMUSDT, HNTUSDT, ICXUSDT, KAVAUSDT, KNCUSDT, 
KSMUSDT, LITUSDT, LRCUSDT, LUNAUSDT, MATICUSDT, NEARUSDT, OCEANUSDT, 
RENUSDT, RLCUSDT, RSRUSDT, SANDUSDT, SKLUSDT, SRMUSDT, STORJUSDT, 
TOMOUSDT, TRBUSDT, UNFIUSDT, WAVESUSDT, ZENUSDT, ZRXUSDT

FTX
1INCH-PERP, ADA-PERP, ALGO-PERP, ALPHA-PERP, ALT-PERP, AMPL-PERP, 
ATOM-PERP, AVAX-PERP, BADGER-PERP, BAL-PERP, BAND-PERP, BAT-PERP, 
BCH-PERP, BNB-PERP, CREAM-PERP, CRV-PERP, DEFI-PERP, DOT-PERP, 
EGLD-PERP, EOS-PERP, ETC-PERP, FIL-PERP, FLM-PERP, FTT-PERP, GRT-PERP, 
HOLY-PERP, HT-PERP, KNC-PERP, KSM-PERP, LTC-PERP, LUNA-PERP, 
MATIC-PERP, MKR-PERP, NEO-PERP, OMG-PERP, ONT-PERP, PERP-PERP, 
REN-PERP, RSR-PERP, RUNE-PERP, SHIT-PERP, SNX-PERP, SRM-PERP, 
TOMO-PERP, TRX-PERP, UNISWAP-PERP, VET-PERP, WAVES-PERP, 
XLM-PERP, XMR-PERP, YFII-PERP, ZEC-PERP,

---
Changelog
New stuff
Added POC to VPSV
Added Volume Layer height option
Improvements
App: Tweaked slider min/max ranges for all exchange/pairs
App: Removed news section from the app
Website: Improved website's Help Center section
Website: Added anchor links to all titles
Website: You can zoom-in on pictures now
Website: Minor website improvements
Website: Minor UX fixes
Trial plan changes
2h, 4h, 6h are now part of premium subscriptions
Fixes
Fixed Security page devices list bug
Users getting stuck on old removed pairs or exchanges
Users getting stuck on wrong timeframes